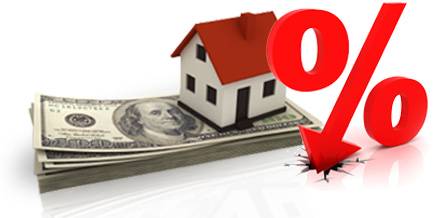 12 Oct

30-year fixed rate mortgage below 4% for first time
30-year fixed mortgage rate below 4% for first time
Presented by Eric Matz, Coldwell Banker Rancho Bernardo, Poway Real Estate
Source: Lily Leung at Sign On San Diego
The average 30-year fixed mortgage has fallen this week to below 4 percent for the first time in history, said Freddie Mac's weekly home-loan report. The rate for a 15-year fixed rate loan also has hit a record low.
This week's historically low rates followed "a sharp drop in 10-year Treasuries early in the week as concerns over a global recession grew," said Frank Nothaft, vice president and chief economist of Freddie Mac.
Fallen rates also come on the heels of Federal Reserve Chairman Bernanke's statement to Congress's Joint Economic Committee
earlier this week that the economic recovery is "faltering," Nothaft said.
The breakdown:
•The 30-year fixed this week is 3.94 percent, down from 4.01 percent last week. A year ago, it was 4.27 percent.
•The 15-year fixed this week was 3.26 percent, down from 3.28 percent. A year ago, it was 3.72 percent.
Despite such low rates, for many San Diegans, refinancing could be impossible because they are severely upside down on their mortgage, their credit scores are too low, or both.
Real estate tracker DataQuick estimates 30.4 percent of homes in San Diego County that have a mortgage appear to be underwater. Zillow, another housing monitor, said about one in three people in the U.S. recently surveyed are highly unlikely to qualify for a home loan because their credit scores are too low.