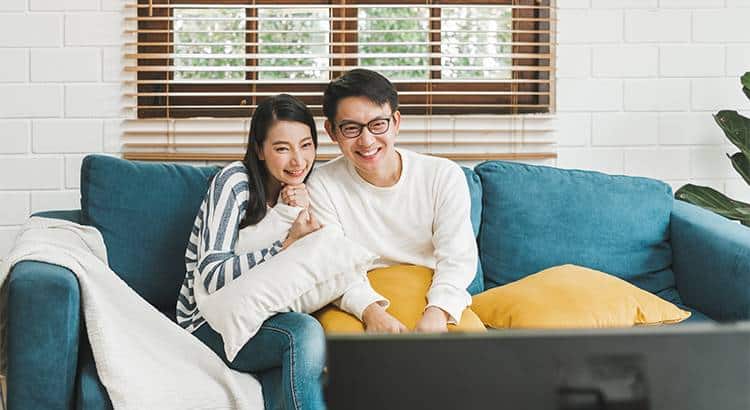 19 Aug

5 REAL ESTATE REALITY TV MYTHS EXPLAINED
5 Real Estate Reality TV Myths Explained
Have you ever been flipping through the channels, only to find yourself glued to the couch in an HGTV binge session? We've all been there, watching entire seasons of shows like "Property Brothers,""Fixer Upper," and "Love It or List It," all in one sitting.
When you're in the middle of your real estate-themed TV show marathon, you might start to think everything you see on the screen must be how it works in real life. However, you may need a reality check.
Reality TV Show Myths vs. Real Life:
Myth #1: Buyers look at 3 homes and decide to purchase one of them.
Truth: There may be buyers who fall in love and buy the first home they see, but according to the National Association of Realtors, the average home buyer tours 10 homes as a part of their search.  
Myth #2: The houses the buyers are touring are still for sale.
Truth: Everything is staged for TV. Many of the homes shown are already sold and are off the market. 
Myth #3: The buyers haven't made a purchase decision yet.
Truth: Since there is no way to show the entire buying process in a 30-minute show, TV producers often choose buyers who are further along in the process and have already chosen a home to buy. 
Myth #4: If you list your home for sale, it will ALWAYS sell at the open house.
Truth: Of course, this would be great! Open houses are important to guarantee the most exposure to buyers in your area, but they are only one piece of the overall marketing of your home. Keep in mind, many homes are sold during regular showing appointments as well. 
Myth #5: Homeowners decide to sell their homes after a 5-minute conversation.
Truth: Similar to the buyers portrayed on the shows, many of the sellers have already spent hours deliberating the decision to list their homes and move on with their lives and goals.
Bottom Line
Having an experienced professional on your side while navigating the real estate market is the best way to guarantee you can make the home of your dreams a true reality.
---
ABOUT ERIC MATZ:
As a professional Realtor, Eric's commitment is to always represent the client's best interest.  He uses his extensive experience to secure top dollar for sellers and personally guide them through the transaction. Eric works with a wonderful team who devote themselves to serving the needs of their clients before, during and after the move.
Eric's business is built on repeat clients and their referrals. He wants to earn their respect, so he makes a constant effort to improve the level of service he provides. Eric is a relationship builder and prides himself on being the trusted advisor for so many homeowners.
Whether you are buying or selling your next (or first) home, Eric is ready to help. Eric knows Poway well, as it's the place where he grew up and raised his own family. Having been a lifelong San Diego resident, he is knowledgeable about most areas of the county and can assist with a home sale from the coast to the inland areas. When you're ready to buy or sell, give Eric a call, he looks forward to earning your business and be your Realtor for life!
You can contact Eric at (619)733-8087 | [email protected]
---