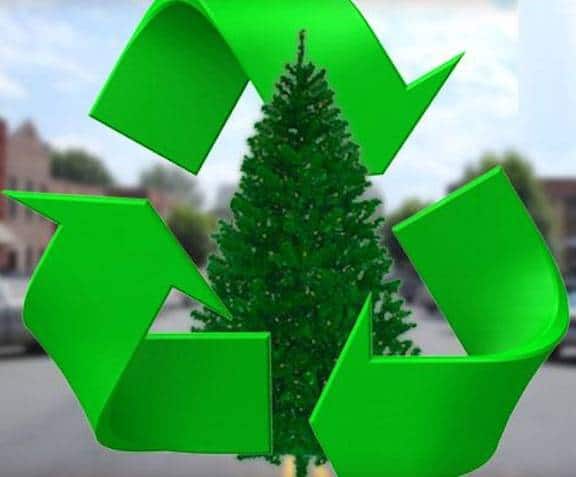 26 Dec

San Diego and Poway Christmas Tree Recycling 2012
San Diego and Poway Christmas Tree Recycling 2012
Presented By Eric Matz, Coldwell Banker Rancho Bernardo, Poway Real Estate
We at Poway Real Estate are happy to share this Christmas tree recycling information with you!
For the City of Poway EDCO will begin picking up and recycling Christmas trees December 26th, 2012 through January 11th, 2013. Be sure to remove all lights, ornaments and the stand before cutting the tree into lengths of no more than 4 feet long. Then just place the tree at the curb. Look for specific details in your EDCO billing statement or call 858.748.7769 for more information.
If you live in the City of San Diego, you can drop off your tree at the Miramar Landfill for recycling. You can also place your cut up tree in your own bin for curb side recycling on your regularly scheduled greenery recycling day. Recycling your Christmas tree helps reduce space in the landfill and creates mulch which is used all around our city to help with evaporation. If you can't get to the landfill, here is a list of drop off locations that may be more convenient:
Drop-off locations in San Diego are at:
— Carmel Valley Recreation Center, 3777 Townsgate Drive;
— Cielo Drive at Woodman Street in Encanto.
— Golden Hill Rec Center, 2600 Golf Course Drive;
— Kate Sessions Memorial Park, Soledad Road and Loring Street in La Jolla/PB;
— Memorial Recreation Center, 2902 Marcy Ave. in Logan Heights.
— Miramar Landfill Greenery, 5180 Convoy St.;
— Chollas Lake, 6350 College Grove Drive in Gloria's Mesa parking lot in Oak Park.
— SeaWorld Drive at Pacific Highway in Mission Bay;
— Robb Athletic Field Rec Center in Ocean Beach, 2525 Bacon St.;
— Montgomery Waller Community Park, 3020 Coronado Ave.;
— Rancho Bernardo Rec Center, 18448 W. Bernardo Drive;
— Canyonside Rec Center, 12350 Black Mountain Road;
— SDSU in Parking Lot D off Alvarado Road;
— Scripps Ranch Rec Center, 11454 Blue Cypress Drive;
— De Portola Middle School, 11010 Clairemont Mesa Blvd. in Tierrasanta;
— and Swanson Pool, 3585 Governor Drive in University City.