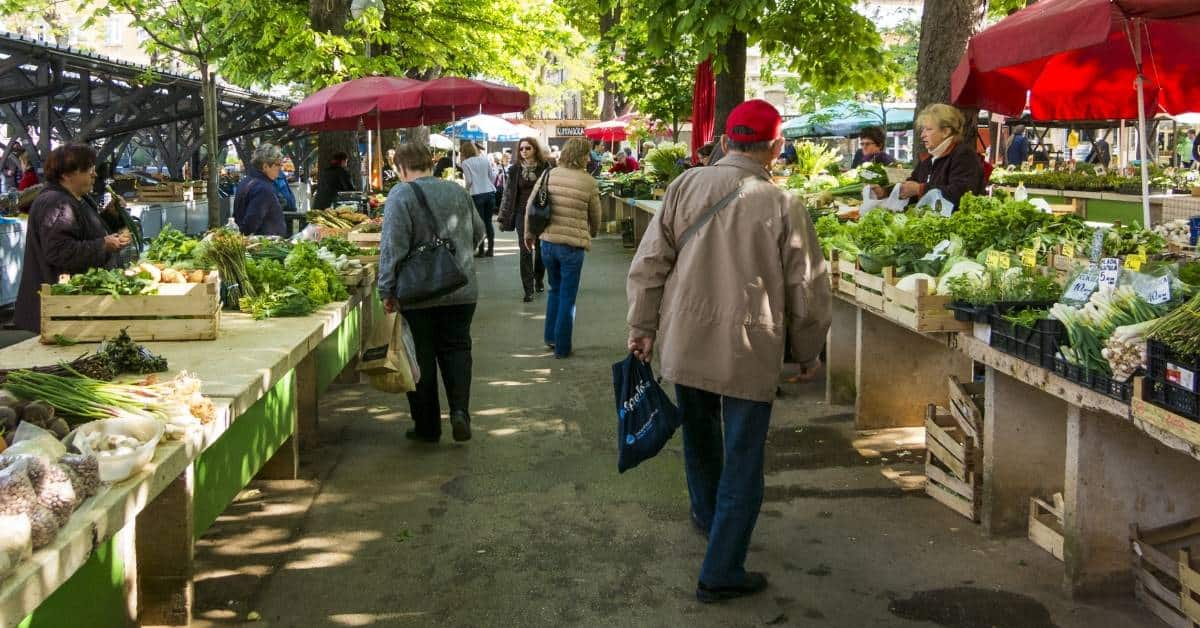 17 Sep

Shop Smarter at the Farmer's Market
Shop Smarter at the Farmer's Market
If you're lucky enough to live near a farmer's market, you know the value in perusing aisle after aisle of freshly-made baked goods, locally-grown produce, and expertly-prepared meats and cheeses. Oftentimes there are hidden gems at a farmer's market that you could never find at a grocery store.
But if you don't plan ahead or know what to look for, your trip to the market might not prove so successful. Get prepared with these tips!
CHECK THE NEWSPAPER AND LOCAL MEDIA
Your local paper likely publishes a circular for the farmer's market each week with coupons and information on special deals and items on sale. Page through it, and look for the most impressive offers.
BOUNCE AROUND UNTIL YOU FIND YOUR FAVORITES
Depending on the market's size, there will probably be multiple fruit and vegetable stands, a few bakers, and a handful of butchers. Regulars will have their favorites, but you'll need to shop around a little until you find your own.
EARLY BIRD GETS THE WORM
If your farmer's market opens at 8 a.m., get in the parking lot by 7:45 a.m. In many cases, doors will open a few minutes before the official open time, giving you a leg up and first dibs on the freshest items.
SHOP WITH THE SEASON
There's no point in going to the market if you aren't buying seasonal goods. You can buy anything out of season at the grocery store, but if you really want to make the most of market shopping, consider buying only what's at its peak right now.
ASK FOR SAMPLES
Most times proprietors will be happy to give you a taste of what they're selling, and it can help you make the best decisions on what to buy. There are plenty of unique items to sample at farmer's markets, and you won't know what you like until you try.
SOURCE: American Lifestyle Magazine
---
ABOUT ERIC MATZ:
As a professional Realtor, Eric's commitment is to always represent the client's best interest.  He uses his extensive experience to secure top dollar for sellers and personally guide them through the transaction. Eric works with a wonderful team who devote themselves to serving the needs of their clients before, during and after the move.
Eric's business is built on repeat clients and their referrals. He wants to earn their respect, so he makes a constant effort to improve the level of service he provides. Eric is a relationship builder and prides himself on being the trusted advisor for so many homeowners.
Whether you are buying or selling your next (or first) home, Eric is ready to help. Eric knows Poway well, as it's the place where he grew up and raised his own family. Having been a lifelong San Diego resident, he is knowledgeable about most areas of the county and can assist with a home sale from the coast to the inland areas. When you're ready to buy or sell, give Eric a call, he looks forward to earning your business and be your Realtor for life!
You can contact Eric at (619)733-8087 | [email protected]