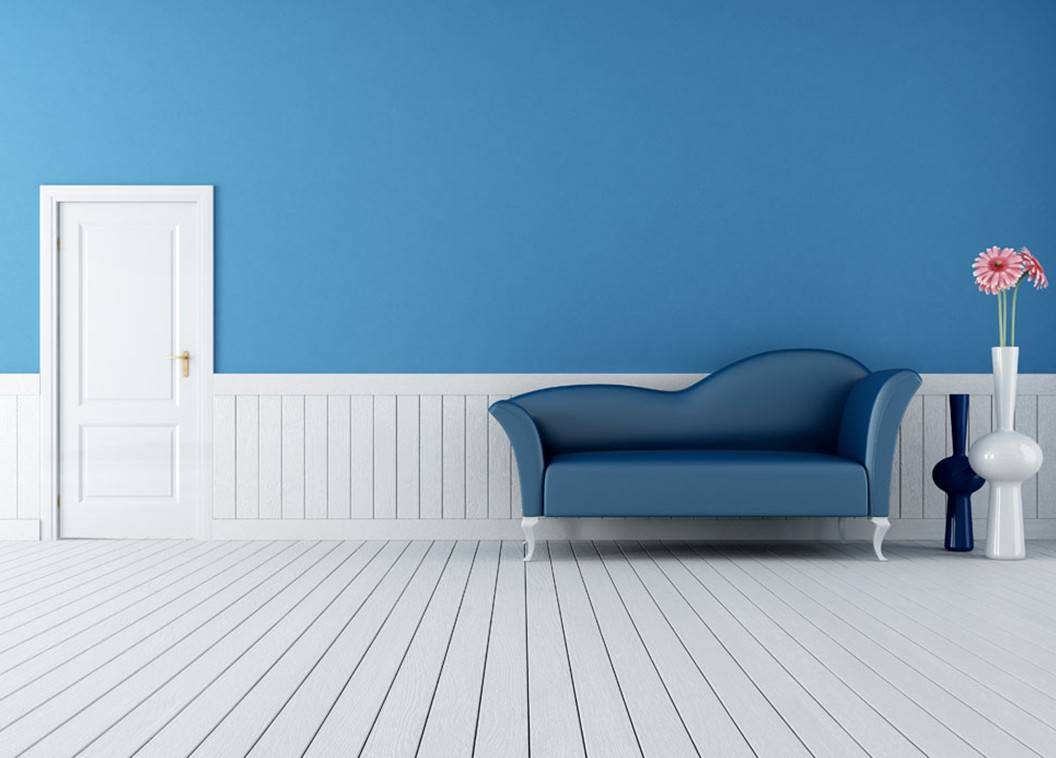 15 Jun

Summertime Blues ~ Don't Mind If We Do

SUMMERTIME BLUES ~ DON'T MIND IF WE DO
Decoist
From Tiffany to turquoise to teal, blue is a popular color of choice in interior design and home décor. And it's not just because it's pretty. "If you are drawn to blues and their brethren, you probably view your home as an oasis of calm in a hectic world," said Real Simple. Psychology aside, blue is versatile, it suits any design style, it can work for any season, and it's especially hot right now.
Here are some tips for using blue in different ways in your home
WALL COLOR
Benjamin Moore Deep Ocean
Blue-painted walls can be soothing, striking – or both. Before you slather it up on your walls, you might want to think about different shades play with your emotions. Little blues can lift, while darker hues in a space without a lot of sunlight or contrast may just leave you feeling, well, blue.
"In order to appreciate blue's popularity, you must understand what this color signifies to most people: dependability, honor, renewal, stability," said designer and color consultant Kelly Porter. "Combine these meanings with how blue typically makes one feel – refreshed, tranquil, serene – and you have a color that hits the mark in terms of its benefits.
See some of her favorite blues at Houzz.com, and more blue paint choices on Apartment Therapy.
WALL COVERINGS
HGTV
Blue wallpaper in décor luxuriates your space with the soothing hues of sea and sky. For a vivid, regal look choose rich blue wallpapers, for a crisp, ethereal freshness, adorn your walls with pale celestial blues. Blue wallpaper can be either soothing or high-fashion, depending on the hue. Breeze through this extensive collection of blue wallpaper for some inspiration said Brewster Home Fashions.
"Equal parts glamorous and retro, warm robin's egg blue is the perfect backdrop for the metallic wallpaper design in this contemporary guest bedroom designed by Jamie Herzlinger," said HGTV.
FURNITURE
Decoration Trend
You're not likely to walk into the local furniture store and see a slew of couches, chairs, and dining room sets in varying shades of blue. There may be an option here and there, but, by and large, your blue furniture options are going to be more limited, at least when it comes to mass production. Which is what makes them unique and desirable.
Decosee
Have an old sideboard or dresser? Painting it blue can give it new life. A blue upholstered chair can make a corner pop. Or, you can throw out the idea that the large pieces of furniture in a room need to be neutral, and just go for it.
KID'S ROOM
Home Designing
The same things that make blue so appealing in other spaces can also make kids rooms inviting. And, in fact, blue hues with a little extra vibrancy are right at home with this crowd.
HGTV
"Modern meets frills in this playful, contemporary girl's bedroom with bright, bold shades of blue, pink and yellow and a mix of textures and patterns," said HGTV. A gallery of photos, artwork and quotes create a focal wall behind the bed.
ACCESSORIES
Imgarcade
Not ready to take the plunge with such a large piece in such a bold shade? Sprinkle the color around the room instead, with pillows, artwork, and knicknacks.
~ If you're in the market for a new home, we can help ~
Call to learn more about our local market and how we can help you find the right home!
The Eric Matz Real Estate Team
(619) 733-8087
We are never too busy for your referrals!
Source: My Realty Times