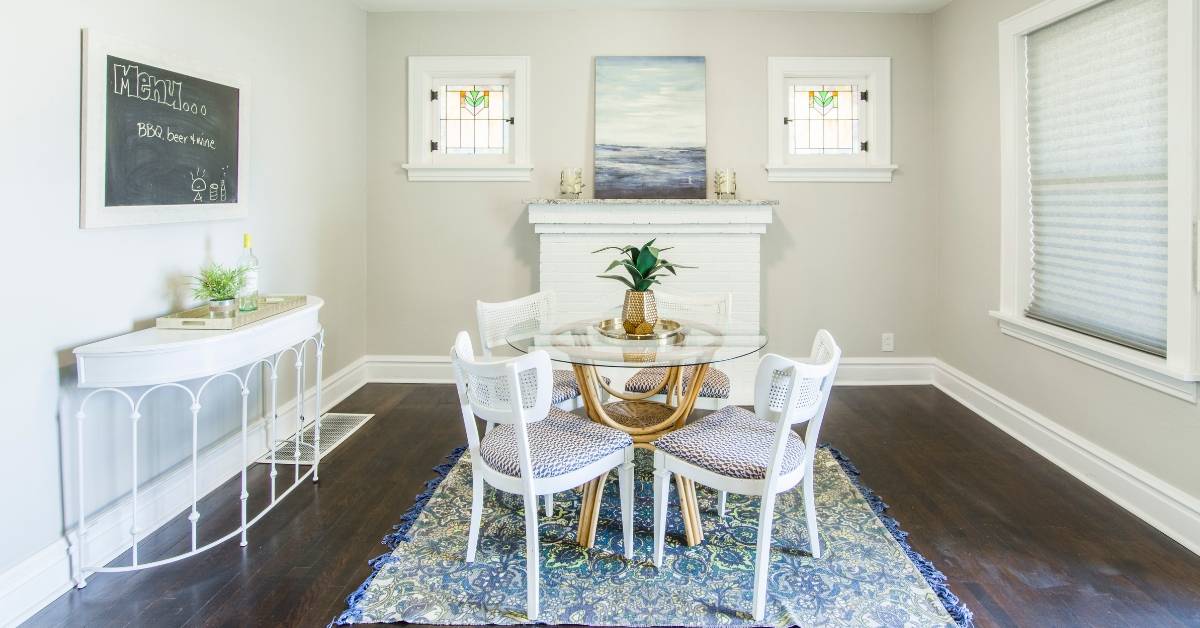 19 Jun

$100 Home Makeover in Under 10 Minutes
$100 HOME MAKEOVER IN UNDER 10 MINUTES!
Remodeling a room can feel like the ultimate test of patience and financial savvy, but it doesn't have to cost a fortune (or months of your time) to make any space feel like new. Put some of these tips into practice, and see for yourself!
Reduced-price redecorating
Places like the dollar store and discount retailers are gold mines for inexpensive pieces you can use to upgrade your space. Think throw pillows, rugs, picture frames, and faux plants and flowers, which breathe life into a dull space without the expense.
A touch of paint
The best thing about paint is that it's relatively inexpensive and a little goes a long way. Just one gallon of paint is enough to repaint a bathroom or other small space, and it can even be used to give cabinets, shelves, hardware, and other surfaces, new life.
From wall to wall
Wall decor can make a huge difference when it comes to the look and style of a room, and if you already have perfectly usable picture frames, something as simple as a quick coat of paint in a bright color can tie your room together.
All about the accents
Does your room have large windows? Make sure you opt for light, breezy curtains to maximize the natural light. Is your coffee table the most beloved piece of furniture you own? Don't tuck it away behind a table runner or large centerpiece—let the best parts of the room speak for themselves.
10-minute tips
Declutter—ridding a space of built up, unnecessary items can make it look like new in no time!
Rearrange items in your space to avoid monotony and help you feel refreshed.
Add bits of greenery (via flowers or plants) to breathe life into your space.
Break out the duster, and watch as your room is instantly brighter!
SOURCE: Reminder Media
---
ABOUT ERIC MATZ:
As a professional Realtor, Eric's commitment is to always represent the client's best interest.  He uses his extensive experience to secure top dollar for sellers and personally guide them through the transaction. Eric works with a wonderful team who devote themselves to serving the needs of their clients before, during and after the move.
Eric's business is built on repeat clients and their referrals. He wants to earn their respect, so he makes a constant effort to improve the level of service he provides. Eric is a relationship builder and prides himself on being the trusted advisor for so many homeowners.
Whether you are buying or selling your next (or first) home, Eric is ready to help. Eric knows Poway well, as it's the place where he grew up and raised his own family. Having been a lifelong San Diego resident, he is knowledgeable about most areas of the county and can assist with a home sale from the coast to the inland areas. When you're ready to buy or sell, give Eric a call, he looks forward to earning your business and be your Realtor for life!
You can contact Eric at (619)733-8087 | [email protected]