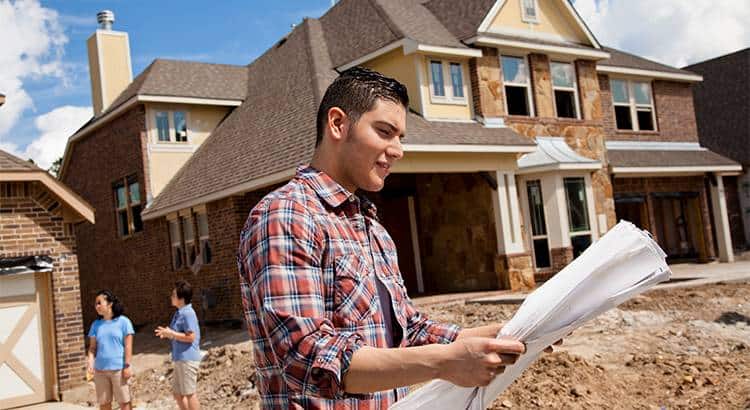 06 Nov

5 Tips When Buying a Newly Constructed Home

Posted at 12:51h

in

Buying A Home

,

community

,

Community Information

,

Eric Matz Real Estate

,

financial information

,

home design

,

Home Prices

,

Home Tips

,

matz team

,

Real Estate

,

San Diego Homes for Sale

,

tips

,

useful information

,

windermere

5 TIPS WHEN BUYING A NEWLY CONSTRUCTED HOME

The lack of existing inventory for sale has forced many home buyers to begin looking at new construction. When you buy a newly constructed home instead of an existing home, there are many extra steps that must take place.

To ensure a hassle-free process, here are 5 tips to keep in mind if you are considering new construction:
1. Hire an Inspector
Despite the fact that builders must comply with town and city regulations, a home inspector will have your best interests in mind! When buying new construction, you will have between 1-3 inspections, depending on your preference (the foundation inspection, the pre-drywall inspection, and a final inspection).
These inspections are important because the inspector will often notice something that the builder missed. If possible, attend the inspection so that you can ask questions about your new home and make sure the builder fixes any problems found by the inspector.
2. Maintain good communication with your builder
Starting with the pre-construction meeting (where you will go over all the details of your home with your project manager), establish a line of communication. For example, will the builder email you every Friday with progress updates? If you are an out-of-state buyer, will you receive weekly pictures of the progress via email? Can you call the builder and if so, how often? How often can you visit the site?
3. Look for builder's incentives
The good thing about buying a new home is that you can add the counter top you need, the mudroom you want, or an extra porch off the back of your home! However, there is always a price for such additions, and they add up quickly!
Some builders offer incentives that can help reduce the amount you spend on your home. Do your homework and see what sort of incentives the builders in your area are offering.
4. Schedule extra time into the process
There are many things that can impact the progress on your home. One of these things is the weather, especially if you are building in the fall and winter. Rain can delay the pouring of a foundation as well as other necessary steps at the beginning of construction, while snow can freeze pipes and slow your timeline.
Most builders already have a one-to-two-week buffer added into their timelines, but if you are also in the process of selling your current home, you must keep that in mind! Nobody wants to be between homes for a couple of weeks.
5. Visit the site often
As we mentioned earlier, be sure to schedule time with your project manager at least once a week to see the progress on your home. It's easy for someone who is not there all the time to notice little details that the builder may have forgotten or overlooked. Additionally, don't forget to take pictures! You might need them later to see exactly where that pipe is or where those electrical connections are once they're covered up with drywall!
Bottom Line
Watching your home come to life is a wonderful experience that can sometimes come with hassles. To avoid some of these headaches, keep these tips in mind!
If you are ready to put your current home on the market and find out what new construction is available in your area, let's get together to discuss your options!
SOURCE: Simplifying the Market 
---
ABOUT ERIC MATZ:
As a professional Realtor, Eric's commitment is to always represent the client's best interest.  He uses his extensive experience to secure top dollar for sellers and personally guide them through the transaction. Eric works with a wonderful team who devote themselves to serving the needs of their clients before, during and after the move.
Eric's business is built on repeat clients and their referrals. He wants to earn their respect, so he makes a constant effort to improve the level of service he provides. Eric is a relationship builder and prides himself on being the trusted advisor for so many homeowners.
Whether you are buying or selling your next (or first) home, Eric is ready to help. Eric knows Poway well, as it's the place where he grew up and raised his own family. Having been a lifelong San Diego resident, he is knowledgeable about most areas of the county and can assist with a home sale from the coast to the inland areas. When you're ready to buy or sell, give Eric a call, he looks forward to earning your business and be your Realtor for life!
You can contact Eric at (619)733-8087 | [email protected]