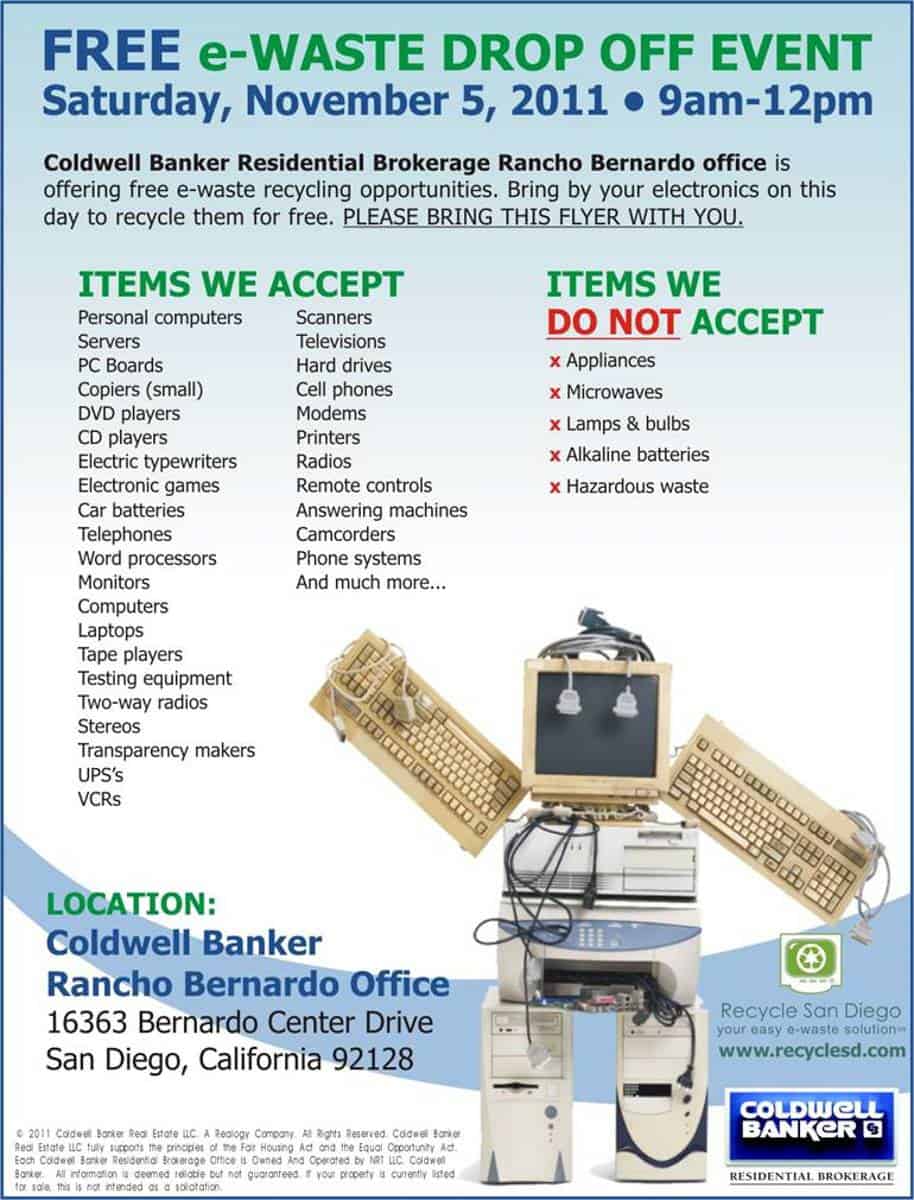 01 Nov

e-Waste Recycling Event
e-Waste Recycling Event
Presented by Eric Matz, Coldwell Banker Rancho Bernardo, Poway Real Estate
Here we are, November 1st. Hard to believe the holidays are just around the corner.  If you are like me and my family, electronics are high on the gift list this year. Before I bring the new stuff in, I need to clean out the old dinosaur, laggy computers that we are hanging on to. Don't you have those in your house too?
Well, I have the solution! Bring them to Coldwell Bankers FREEÂ e-Waste Recycling Event this Saturday, November 5, 2011.
You heard me, it's FREE! Every year the Company hosts a FREE e-Waste Recycling Event and this year it is right before the holidays, just in time for you to clean out the old stuff.
Where: 16363 Bernardo Center Dr
When: Saturday, November 5
Time: 9am-12pm
Call me with any questions at 858-676-6122