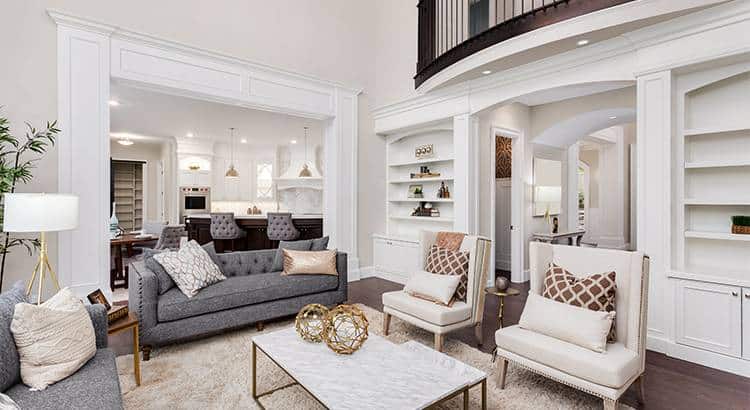 08 Jul

Now's the Time to Move-Up and Upgrade Your Current Home!

Posted at 12:29h

in

Buying A Home

,

Eric Matz Real Estate

,

matz team

,

poway

,

Rancho Bernardo

,

Rancho Santa Fe

,

Real Estate

,

San Diego Homes for Sale

,

tips

,

useful information

,

windermere

NOW'S THE TIME TO MOVE-UP AND UPGRADE YOUR CURRENT HOME!

Homes priced at the top 25% of the price range for a particular area of the country are considered "premium homes." In today's real estate market, there are deals to be had at the higher end! This is great news for homeowners wanting to upgrade from their current house.

Much of the demand for housing over the past couple of years has come from first-time buyers looking for their starter home. Many of the more expensive homes listed for sale have not seen as much interest.

According to ILHM's Luxury Report, this mismatch in demand and inventory of luxury and premium homes has created a Buyer's Market. For the purpose of the report, a luxury home was defined as one that costs $1 million or more.
"A Buyer's Market indicates that buyers have greater control over the price point. This market type is demonstrated by a substantial number of homes on the market and few sales, suggesting demand for residential properties is slow for that market and/or price point."
The authors of the report were quick to point out that current conditions at the higher end of the market are no cause for concern.
"While luxury homes may take longer to sell than in previous years, the slower pace, increased inventory levels and larger differences between list and sold prices, represent a normalization of the market, not a downturn."
Luxury can mean different things to different people. To one person, luxury is a secluded home with plenty of property and privacy. To another, it could be a penthouse at the center of a bustling city. Knowing what characteristics mean luxury to you will help your agent find you the home of your dreams.
Bottom Line
If you are debating upgrading your current house to a premium or luxury home, now is the time!
SOURCE: Simplifying the Market
---
ABOUT ERIC MATZ:
As a professional Realtor, Eric's commitment is to always represent the client's best interest.  He uses his extensive experience to secure top dollar for sellers and personally guide them through the transaction. Eric works with a wonderful team who devote themselves to serving the needs of their clients before, during and after the move.
Eric's business is built on repeat clients and their referrals. He wants to earn their respect, so he makes a constant effort to improve the level of service he provides. Eric is a relationship builder and prides himself on being the trusted advisor for so many homeowners.
Whether you are buying or selling your next (or first) home, Eric is ready to help. Eric knows Poway well, as it's the place where he grew up and raised his own family. Having been a lifelong San Diego resident, he is knowledgeable about most areas of the county and can assist with a home sale from the coast to the inland areas. When you're ready to buy or sell, give Eric a call, he looks forward to earning your business and be your Realtor for life!
You can contact Eric at (619)733-8087 | [email protected]