The Truth About iBuyers
As your trusted real estate professional, I want to keep you up-to-date on the market. One real estate buzzword you may have recently heard is "iBuyer." These are mostly online companies that make an instant offer on your home, buy it, list it and sell it to someone else. In light of these developments, I want to provide context on this latest addition to the real estate space and explain why a real estate pro is still the most cost-effective and convenient way to buy or sell your home!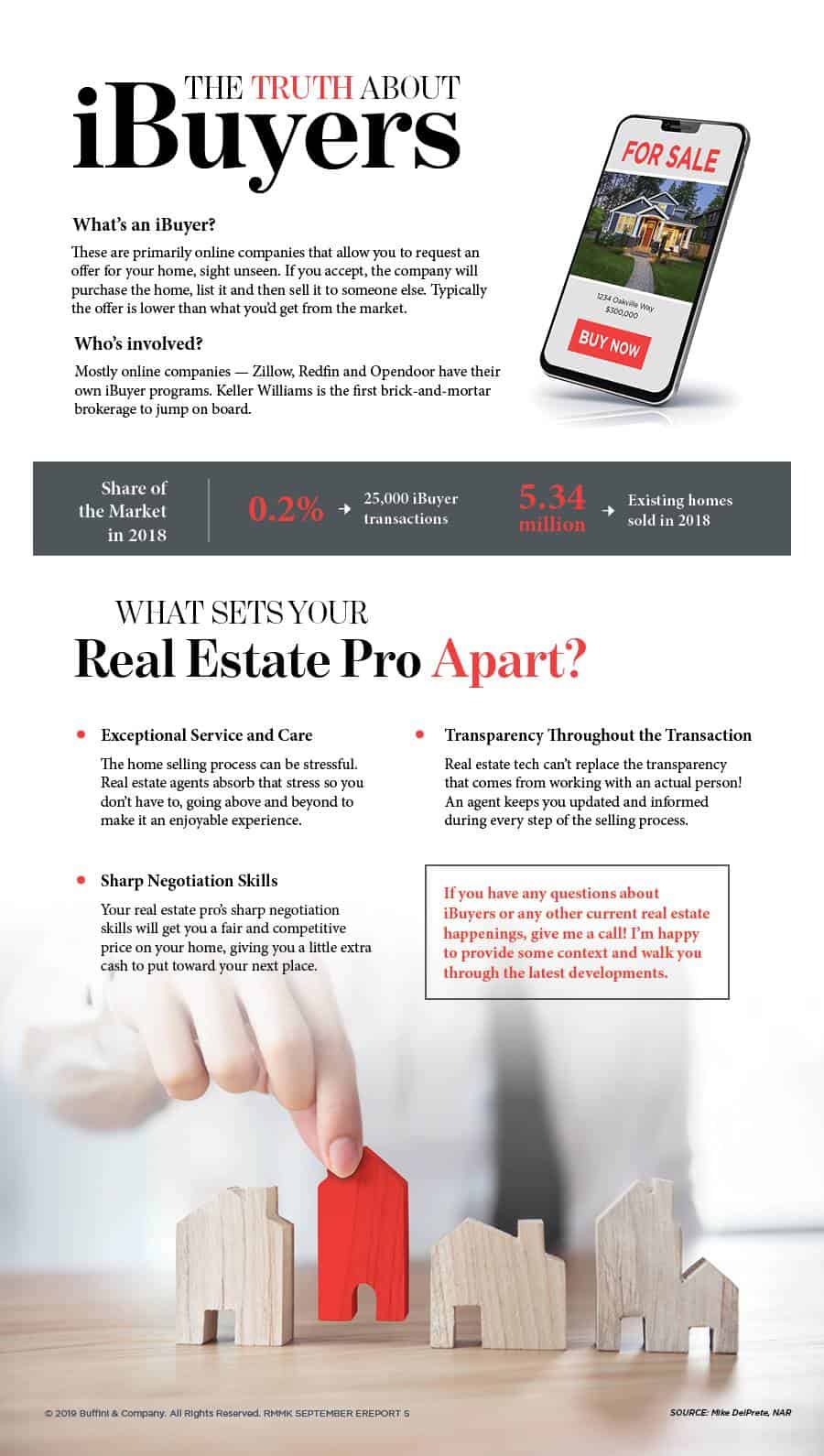 ---
ABOUT ERIC MATZ:
As a professional Realtor, Eric's commitment is to always represent the client's best interest. He uses his extensive experience to secure top dollar for sellers and personally guide them through the transaction. Eric works with a wonderful team who devote themselves to serving the needs of their clients before, during and after the move.
Eric's business is built on repeat clients and their referrals. He wants to earn their respect, so he makes a constant effort to improve the level of service he provides. Eric is a relationship builder and prides himself on being the trusted advisor for so many homeowners.
Whether you are buying or selling your next (or first) home, Eric is ready to help. Eric knows Poway well, as it's the place where he grew up and raised his own family. Having been a lifelong San Diego resident, he is knowledgeable about most areas of the county and can assist with a home sale from the coast to the inland areas. When you're ready to buy or sell, give Eric a call, he looks forward to earning your business and be your Realtor for life!
You can contact Eric at (619)733-8087 | eric@ericmatz.com