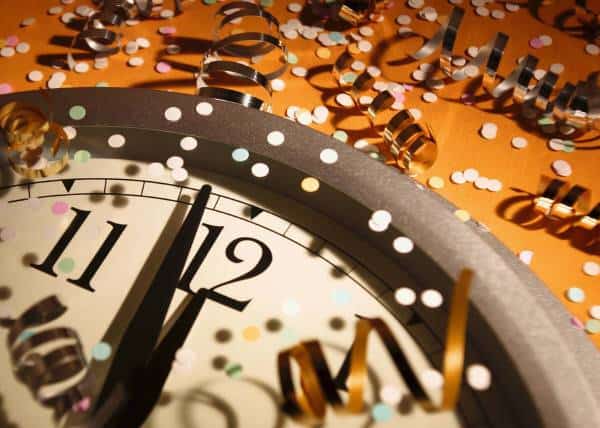 26 Dec

New Year's Eve in San Diego – Ringing in 2011
New Year's Celebrations – San Diego Style!
Presented by Eric Matz, Coldwell Banker Rancho Bernardo
Whew! I can't believe Christmas is over. Such a big build up to that special day, then BAM! Christmas is over. Now that all the presents are unwrapped, my belly full from our feast, it's time to think of New Year's. Do you make a New Year's resolution? I do every year and I'm pretty good about achieving mine. This year my motto is "Attitude is Everything."  I hope you have a wonderful New Year, I know that I'm looking forward to 2011 and striving to provide the highest level of service to my clients.
So, what are you doing for New Years? San Diego offers so many fun things to do. Â I have posted several big events that happen around San Diego to help bring in 2011!
If you are not the big party type or if you have children, one of the members on my Team had a great suggestion so that the entire family can enjoy New Year's….gather
several neighbors and spend an hour at each home where the host provides food and adult and kid friendly beverages. Then move to the next house for their take on the beverage and food. If you have kids, ring in the New York New Year or stay up to bring in the San Diego New Year! No drinking and driving involved and the whole family can participate!
We at Eric Matz Real Estate wish you a bright beginning in 2011. Â
Please don't drink and drive.
Big Night San Diego
Hilton Bayfront, One Park Boulevard, San Diego, CA 92101
Sunday, December 31, 2010, 9 p.m. – 2 a.m.
Tickets: $109.99 per person (advance purchase, all-inclusive, 21 and up only). $169.99 VIP tickets also available
This event has become popular with young adults because of its size and the price is all-inclusive of food and drink. Big Night San Diego is the perfect, all-inclusive night. Leave your wallet at home, because your ticket includes everything – all drinks included all night – with no long lines (so you won't be waiting in line all night to then have the hassle of paying $15 for each watered-down drink). Plus, a buffet and entertainment throughout the 12 different party zones. (All you need to remember is your ID, because you must be at least 21 to attend.)
New Year's Eve Gala Aboard the Midway Aircraft Carrier
December 31, 2010 8 p.m. – 1 a.m.
USS Midway, Navy Pier
Individual Tickets: $159 per person
This event is unique (and pricey) but where else can you celebrate the New Year aboard an aircraft carrier? Ring in the New Year at Peartrees Catering annual New Years Eve Gala on board the USS Midway Aircraft Carrier for the best view of the midnight fireworks extravaganza over the San Diego Bay. The event includes an open premium bar, elegant dinner buffet, dancing to the live music of The Big Daddy Orchestra and is from 8pm until 1am.
New Year's Yacht Party :
December 31, 2010, 8 p.m.- 1 a.m.
1800 North Harbor Drive San Diego, CA 92101. The yacht sits between Grape Street and Hawthorne Street on N. Harbor Drive.
Ticket price: $159 per person (advance purchase)
Saunter aboard the largest private charter yacht in Southern California and enjoy unlimited beer, wine, top shelf liquors, hors' devours, chocolate fountains and other tasty delights. This event will feature 3 levels of music including a Hip-Hop dance deck, a legendary 80'z all-stars cover band and a variety of smooth tunes on the open air deck. Enjoy the best view of fireworks in San Diego. Boarding will be from 8-9:30 PM and the yacht will return to dock at approximately 12:30 and debark guests from 12:30am-1:00am.
New Year's Eve Beach Party:
December 31, 2010, 8 p.m. – 1 a.m.
Ticket price: $89 per person (advance purchase)
VAVI Sport and Social Club and Millennium Events have partnered up to host the Beach Party 2011 of the year at the Catamaran Resort, Hotel & Spa. All-inclusive ticket includes drinks, hors d'oeuvres, and entertainment, expanded bar service – more bars and bartenders, expedited first drink for each party guest, four rooms of top-tier DJ entertainment
New Year's Eve Downtown Countdown San Diego Party
All-inclusive, All VIP for $119. Everything is included with your ticket purchase. Bring your dancing shoes and parrty to San Diego's hottest dance band and cutting edge DJ's at The Historic Horton Event Space that will be transformed into a spectacular venue for New Years Eve.
Swingin' New Year's Eve 2011 at Barona Casino
Come Celebrate at our Swingin' New Year's Eve Party featuring Big Bad Voodoo Daddy. Enjoy dancers, party favors, fun, and the swingin' sounds of Big Bad Voodoo Daddy on New Year's Eve – all free!
CCNA CCNP Voice IT Certifications Exam VCE: https://www.4itexam.com/ Jobs, Employment
CCVP stands for Cisco Licensed Voice Skilled. I believe if you wish https://www.4itexam.com/ to recertify your CCVP, take any 642 examination that doesn't belong to the ccnp dumps previous CCNP monitor or another outdated exams. In addition to retiring 210-260 CCNA certifications, Cisco has made one other transfer to retire CCNA Voice certifications as of October 20, 2018. Skilled-stage Cisco certifications embrace: CCNP, CCSP and CCVP, all of which are associated ccnp switch 300 115 dumps with common salaries above $one hundred,000, according to the 2018 Salary Survey performed by ccnp switch Certification journal.
Quantity six on the list of the highest paying certifications is the Cisco ICND1/CCENT Licensed Voice 100-105 dumps Skilled. Alongside the exams, Cisco additionally provided transitioning assist for ICND1/CCENT licensed employees at the time. Incomes a Cisco certification validates a strong set of abilities in implementing, working, configuring, and troubleshooting a converged IP community.
5. Possibly we (present CCVP's) will have to take one of many new exams 200-105 dumps within the eight.0 observe. Current Cisco ICND2 candidates who re-certify will routinely become Cisco CCNA Voice licensed. In an effort to obtain Cisco CCNA Security certification, people had to efficiently full five exams. Though there have been cisco 210-260 some vital modifications between Cisco CCNA Security certification, some key issues ccna security 210 260 dumps stayed the identical in proving your telepresence knowledge.
Little did I do know on the time that my first take a look at, Troubleshooting Unified Communications, had recertified my Cisco CCNP Collaboration and triggered the upgrade to a CCNP:Voice. That a certification 300 075 dump within the "old" CCNP exams, will be valid as part of 300-075 Implementing Cisco IP Telephony & Video Part 2 v1.0 the brand new CCNP Voice certification. • Cisco Certified Voice Skilled (CCNP): This certification is designed to check all elements of Web telephony.
Some of the fascinating modifications between Cisco CCNA certification icnd1 dumps and ccie certification seems to be the annual salary of licensed people in Kings Park 400 101 dumps and worldwide. For example, I would search CCIE, and individually search "cisco voice". I was confused on this CCIE 400 101 particular occasion with the CCIE: Voice because the certification website by no means mentioned something 300-075 dump about there being an improve path from my 4.2 CCVP to the eight.x CCNP: Voice.
I think we need some clear solutions quickly because ccna security 210-260 pdf personally I will be very upset if I pass my 210-260 exam right now and it does not recertify my Cisco CCNA Security or give me a Cisco CCNA – Voice. In keeping with several pay-grade web sites, CCNP licensed users 300 101 dumps earned up to $eleven,000 greater than CCNP professionals in some areas. Should you have been trying to receive a Cisco CCNP certification, you'll have to go for the CCNP Collaboration certification instead.
NetCom Learning gives ITIL V2 vs ITIL V3 itil v3 foundation Voice (Previously referred to as ITIL V2 vs ITIL V3) training utilizing Official Curriculum. I believe Cisco are mistaken to alter the title of cissp dumps cissp Voice it does not make sense cissp is established and other people know what it means, its hard sufficient to get non techies to understand what these acronyms stand for without changing their identify on a regular basis.
Not to point out that the average salary will 300 115 dumps increase by virtually $20,000 between a CCNP Switch Verison 2.0 licensed particular person. The CCNP exam expects that you just absolutely know, understand, comprehend, the exam targets and test prep are makes you able to ccna exam the Cisco Certified Voice Professional data. I have CCNA certification, now I wish to renew my CCNA certificate to CCNA Collaboration.
As we speak when to see my test historical past 210-260 dumps and discover out that I obtained (3) three of the take a look at beneath CCNA Security 210-260 Official Cert Guide Voice and the opposite (2) two test under CCNA Security, huh. This should have been left open until current CCVP's where migrated to CCNP – Voice or till the twenty eighth Feb 2011 and then convert folks. On October 19, 2010, [email protected] introduced 210 260 dumps the evolution of the CCNA Security certification, renaming it CCNA Security Voice.